The idyllic resort town of Bentota is located upon the golden south western coast of Sri Lanka. This sleepy little town is remarkably pretty. It's a welcome retreat to those who desire to escape the crowds of the adjacent cities Hikkaduwa and Induruwa.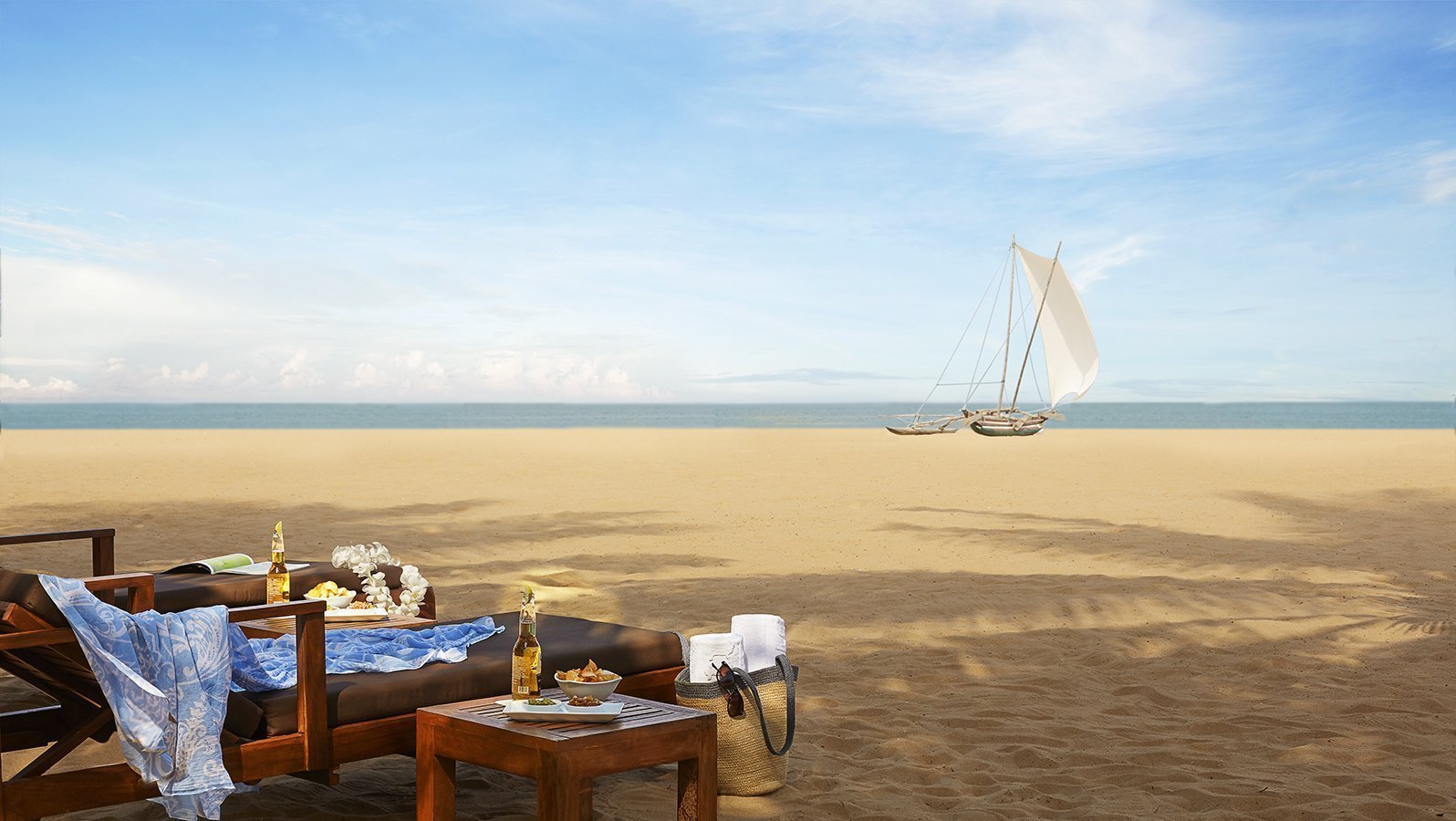 The magnificent shores of Bentota are powdery and pristine. From the quiet beaches here one can witness some spectacular golden sunsets. The fiery splendour of the dying sun exquisitely paints the western skies in shades of gold and red, inspiring the onlooker to an entrancing reverie. Majestic boulders are embedded on the shallow seabed and crystal clear pools of water with tiny fish and crabs can be found in between the rocks. It's truly a magical seaside destination that is perfect for romantic getaways and enchanting family vacations.
There are plenty of luxury resorts lining this glistening shores offering splendid opulence to discerning travelers. Bentota can be reached in two hours from Colombo, which makes it a preferred holiday destination among those who desire to stay close to the conveniences of the commercial capital.
Things to do in Bentota
The town is immensely popular among water sport enthusiast as well. The resorts as well as the water sport centres in the region provide facilities and equipment to enjoy an array of thrilling adventure sports. Speed boat rides, jet skiing, banana boat rides and wind surfing are popular activities enjoyed by both beginners and professionals alike. And also you can enjoy by doing boogie boarding, kite surfing, canoeing and water ski. Throughout the year these electrifying activities are offered in Bentota.
Diving is yet another indulgence offered in the region between the months of December and April. Canoe Rock is the most popular dive site here. It is incredibly large and diverse, one would need to do several diving tours in order to cover area fully. There are lobsters and many different types of fish to be seen and admired here. Reaching the Beruwala diving spots is also quite easy from Bentota.