The enchanting city of Kandy, which lies nestled amidst the towering mountain ranges of the Hill Country of Sri Lanka, is a place of breathtaking charm. The city, which was last capital of ancient Sri Lankan kings, has somehow majestically retained its regal aura throughout years. The food of the city is a little more flavorsome. Also the life of the city is also a little more wholesome! The attractions of the city are truly unmatched too! Among these fascinating sights, one iconic destination truly stands out. It is the majestic Temple of Tooth Relic, where a sacred relic of a tooth of Buddha himself is enshrined.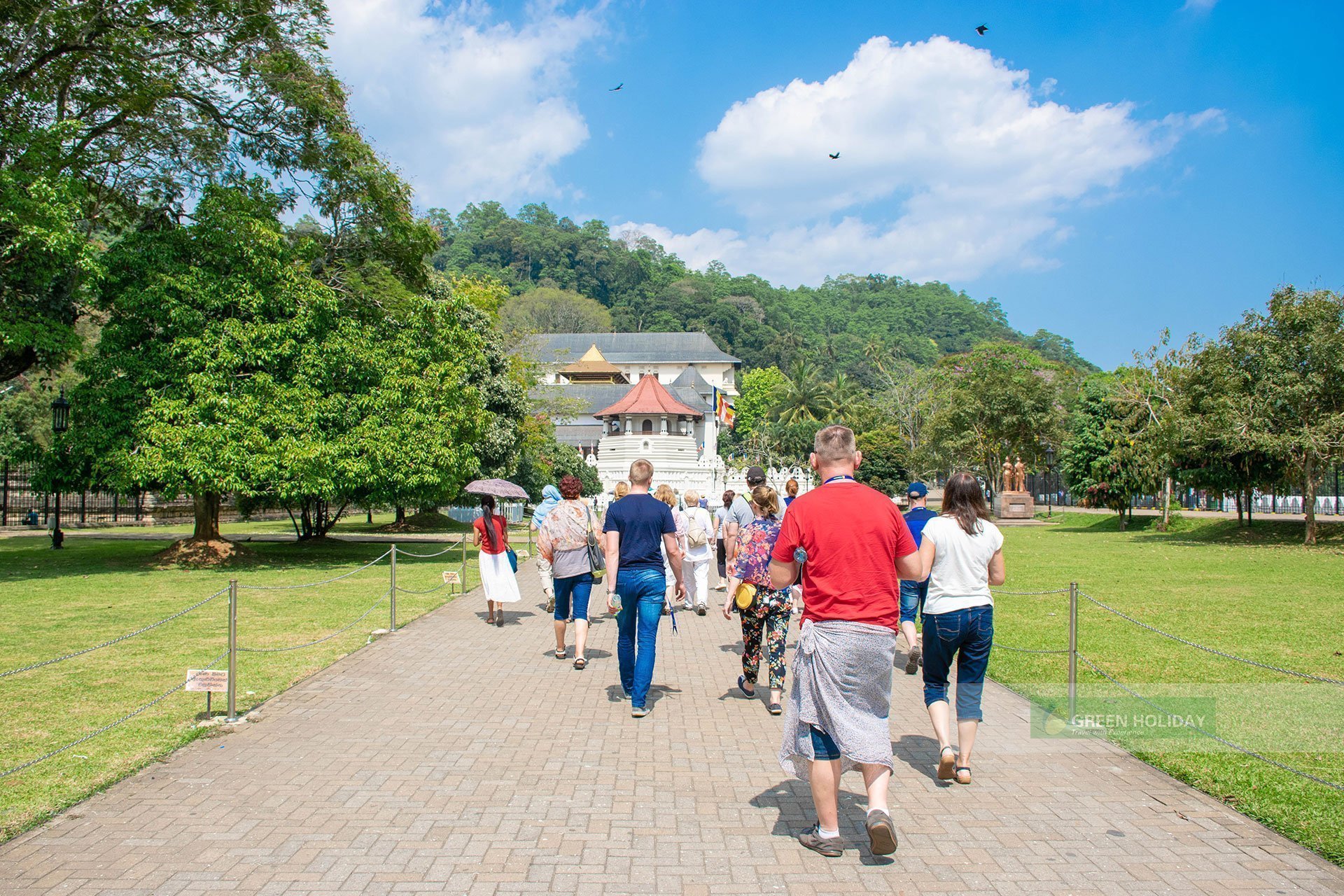 Located in the very heart of the bustling city, the Temple of the Tooth Relic, which is also known as Sri Dalada Maligawa, attracts multitudes of Buddhist devotees from all over the world. The picturesque temple is quite a sight to behold too! It is situated in the enchanting Royal Palace Complex. Daily worship sessions are conducted in the temple by Buddhist priests. Also the rituals are also performed three times a day. If you visit the temple on a Wednesday, you will be able to witness the Nanumura Mangallaya. It is a symbolic bathing of the relic with fragrant water.  This holy water is distributed among those who are present at the temple at the time too.
History of the Tooth Relic
The sacred tooth relic of the Buddha was brought to Sri Lanka by Princess Hemamali and Prince Dantha, her husband. The relic was initially enshrined at the Isurumuniya Temple in Anuradhapura, which was called Meghagiri Vihara back then.
The festival of the Sri Dalada Maligawa, which is called Kandy Esala Perahera, is one of the grandest Buddhist festivals in the world. The event which takes place in the months of July and August is witnessed by devotees and tourists from all corners of the country. The procession includes dancers, performers and vibrantly clad tuskers. You can get in touch with Green Holiday Centre to find out how you can witness this majestic event during your visit to the island.