The gorgeous batik garments of Sri Lanka are eye catching indeed! Capturing the true essence of the vibrant charm of Sri Lankan culture, the stunning batik garments and home ware pieces easily steal the hearts of tourists. You will be able to buy batik at leading fashion outlets in Colombo like Buddhi Batiks, SALT, Nithya, The Roma Batik and Dilly & Carlo. Some of the items sold at these exclusive shops are rather expensive but you will be able to find affordable products as you shop too. Traditional batik patterns as well as patterns that have a uniquely modern twist can be seen in the garments that are sold in these popular stores.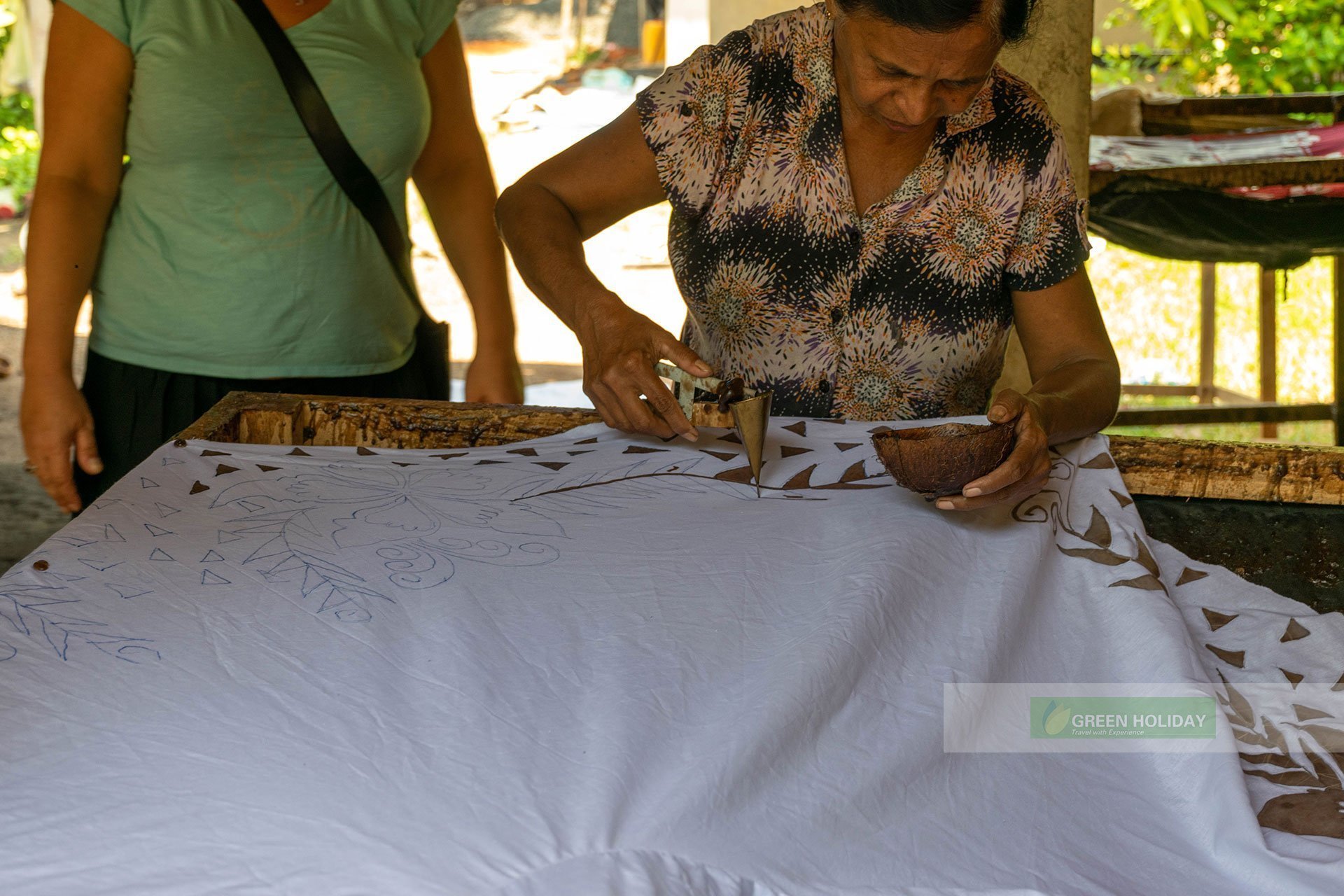 History
A procedure similar to batik manufacturing was followed to create the garments that were used to wrap mummies in ancient Egypt. It is a procedure that was practiced in many parts of the world throughout the centuries.
The art of making batik products was introduced to the island about a century ago. The industry provides livelihood to a large number of locals living in the suburbs. There are plenty of small shops located in and around Negombo that sell beautiful batik clothes, wall hangings and home linen. You will be able to visit these shops with great ease as you travel with Green Holiday Centre.
Batik garments are manufactured using a complex procedure, which is called wax-resist dyeing. The cloth is dyed colourfully after wax patterns are drawn on it. The finished garment is then dyed, which removes the wax. The end result is a gorgeously vibrant garment, sporting prominent patterns and designs of various shades.
The fabric that is generally used for batik is cotton, as the dyes get absorbed faster. Batik garments made using silk are also commonly found in the island.