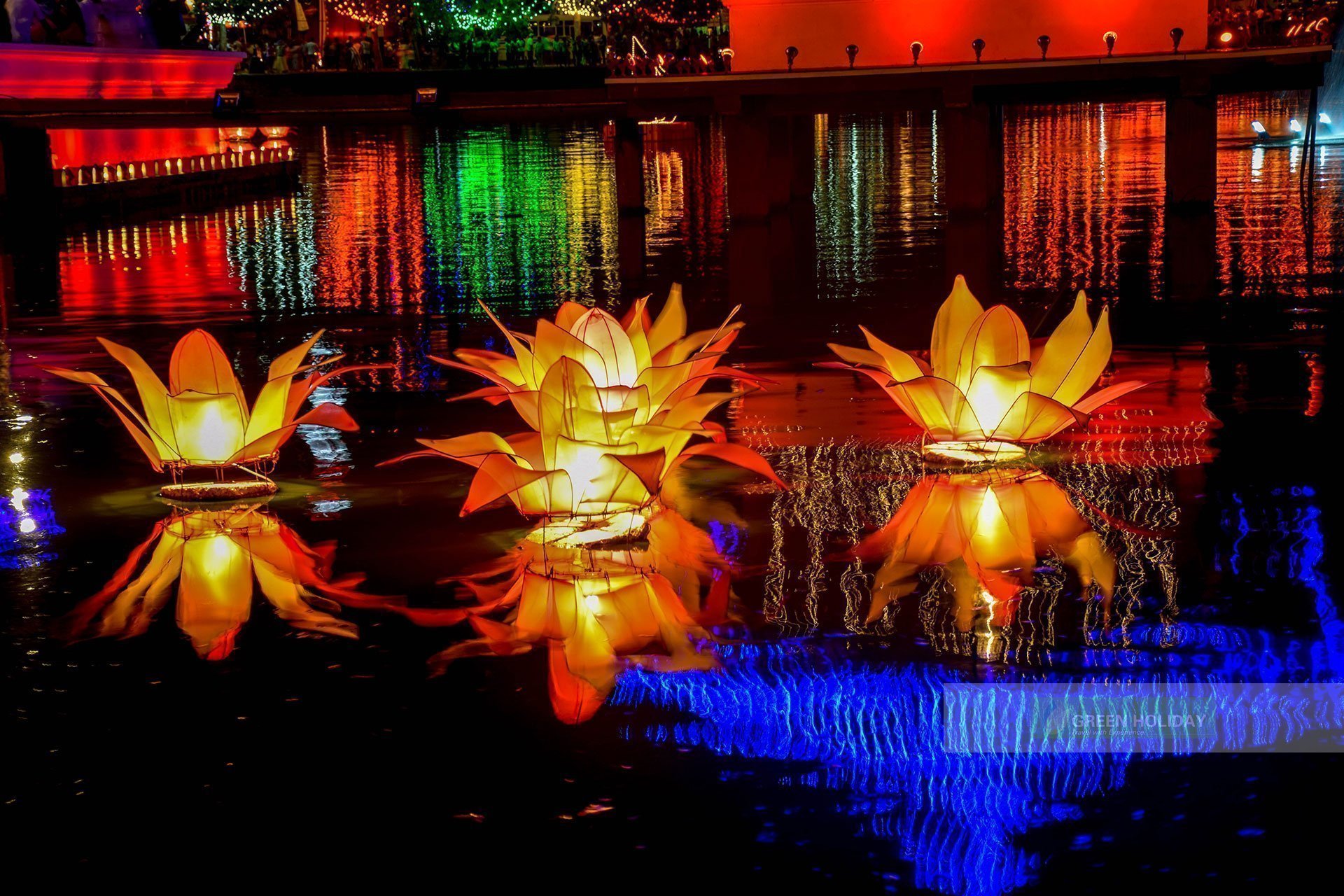 The enchanting Vesak Festival, which commemorates the birth, enlightenment and death of Buddha, is a grand cultural and religious festival which takes place in the month of May. It is one of the most important events in the Buddhist calendar. Every year, Vesak is celebrated grandly and reverently in the small paradise of Sri Lanka, in which the majority of the population is Buddhist.
A large number of devotees visit the many temples in the country on the day of Vesak to engage in religious observances. Clad in white, they light lamps, burn incense and offer flowers to Buddha, rekindling their zeal to follow Buddha's way.
Vesak is often called the Festival of Lights for very good reasons! During the season, devotees adorn their homes and gardens in colourful lanterns. These lanterns are made using colourful tissue paper and are lit from within. They sway in the gentle breeze of the night, while the moonlight illuminates the world in ethereal splendour, creating a truly mesmerizing sight!
Throughout the country large pandals which are called thoran in Sinhala, are also erected. These spectacular creations which are illuminated by hundreds of electric lights, colourfully depict stories from the Jataka tales. Many people get together with their loved ones and travel in vans or on foot to see the many city lights during Vesak. You will be able to witness the splendour of these decorations with great ease as you travel in the island with Green Holiday Centre during the season.
Dansal or free food stalls are also incredibly popular during Vesak in Sri Lanka! They mainly cater to the masses that travel around to see the lights in the city. Buddhists and often even Christians and Muslims in the country generously set up little stalls and cheerfully hand over food to all those who pass by. The whole country unites as one during this enchanting festival to celebrate one of the grandest cultural events in Sri Lanka.