Visit the ancient city of Anuradhapura
Anuradhapura was once the capital of Sri Lanka, and it is home to many Buddhist ruins, including the Sacred Bodhi Tree, which is said to have been brought from India by the Buddha himself.
Climb Sigiriya Rock Fortress
Sigiriya is a UNESCO World Heritage Site, and it is one of the most popular tourist destinations in Sri Lanka. The rock fortress is home to a number of ruins, including a palace, gardens, and a water tank.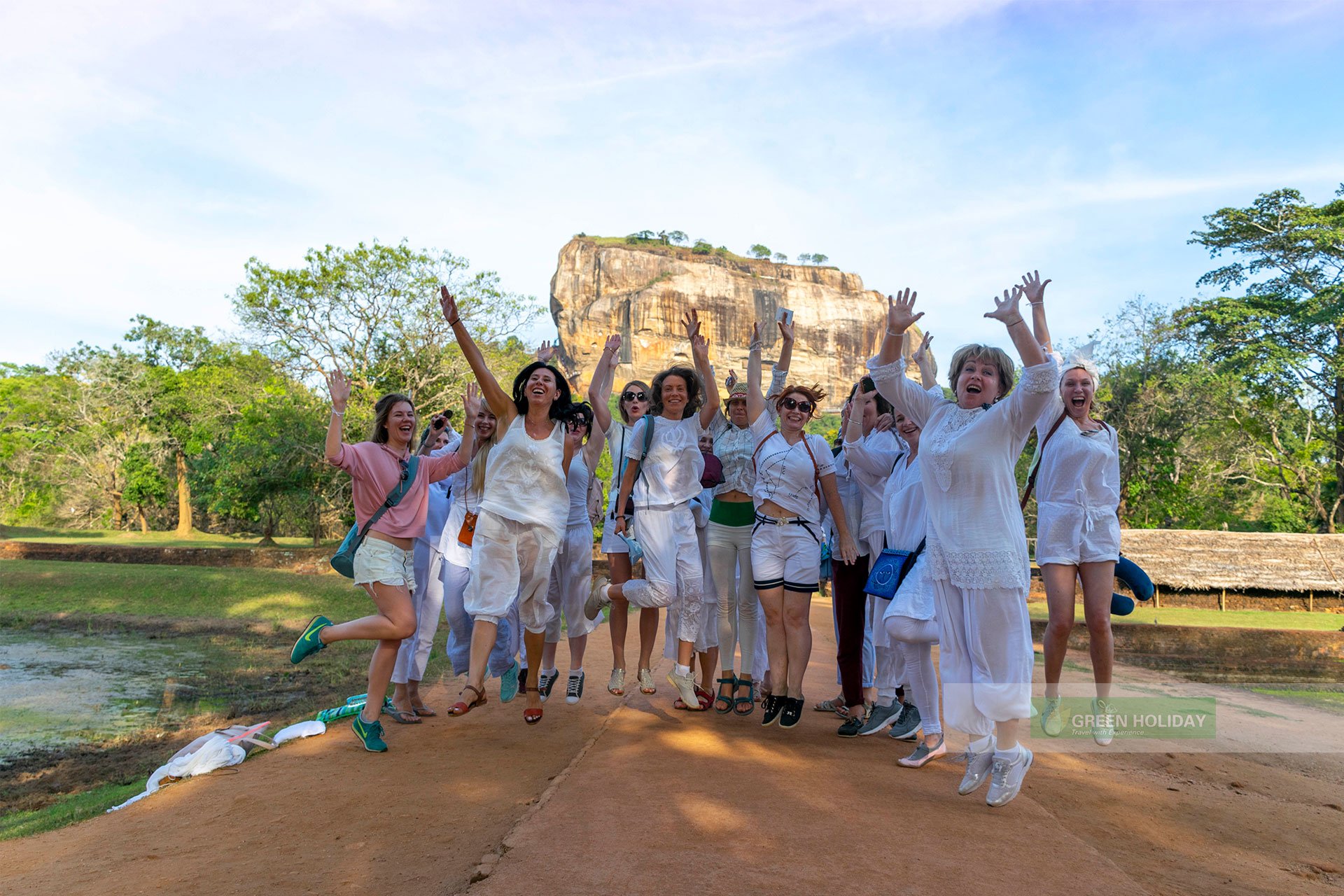 Go on a safari in Yala National Park
Yala National Park is home to a variety of wildlife, including elephants, leopards, and crocodiles. You can go on a safari and see some of Sri Lanka's most amazing animals in their natural habitat.
Explore the tea plantations in the hill country
Sri Lanka is known for its delicious tea, and the hill country is home to many tea plantations. You can take a tour of a tea plantation, learn about how tea is made, and even sample some of the delicious tea.
Relax on the beaches of the south coast
The south coast of Sri Lanka is home to some of the most beautiful beaches in the world. You can relax on the beach, go surfing, snorkeling, or diving, or simply enjoy the sun and sand.
Visit the city of Galle
Galle is a UNESCO World Heritage Site, and it is a charming city with a well-preserved colonial-era architecture. You can wander the streets, visit the fort, and explore the many shops and restaurants.
Go hiking in the Knuckles Mountain Range
The Knuckles Mountain Range is a beautiful mountain range in the central part of Sri Lanka. You can go hiking, camping, and bird watching in the mountains.
Learn to surf in Arugam Bay
Arugam Bay is a popular surfing destination, and it is a great place to learn to surf. You can take lessons from a qualified instructor, and then practice your skills in the waves.
[td_block_big_grid_fl_2 mx19f_title_font_size="eyJhbGwiOiIyMyIsInBob25lIjoiMTkifQ==" mx19f_title_font_line_height="eyJhbGwiOiIzMHB4IiwicGhvbmUiOiIyNHB4IiwicG9ydHJhaXQiOiIyNHB4In0=" mx19f_title_font_family="file_2″ mx19f_title_font_transform="uppercase" mx19f_title_font_weight="600″ category_id="46″ mx19f_cat_font_family="file_2″ mx19f_meta_font_family="file_2″ td_grid_style="td-grid-style-4″ sort="random_posts"]