The wood carving tradition of Sri Lanka dates back to ancient times. To this day the island has dedicated wood carvers, who lovingly and painstakingly adorn their wood carving works of art until they become true masterpieces.
What to Buy
There are many beautiful handcrafted wares that you will be able to buy when traveling in the island. Wall hangings, educational toys and ornaments can be bought at attractive prices when you go souvenir shopping in the island. And Cutlery and crockery, fashion accessories, figurines and gift boxes can also be bought in these shops.
Wood carved statues of Buddha are quite common in Sri Lanka. The island, in which a majority of the population is Buddhist, manufactures truly beautiful statues of Buddha from wood. These small statues are kept in homes and worshiped by the devotees all over the country.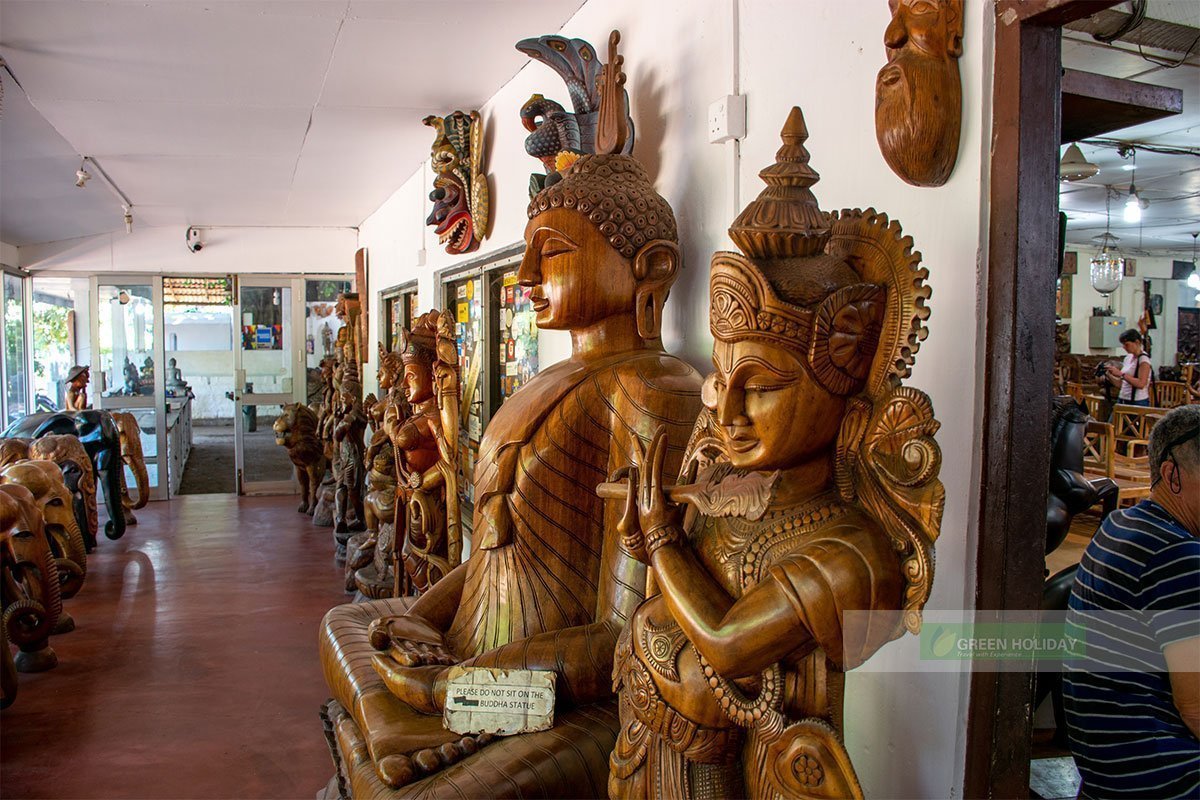 You will also find beautiful carvings of wooden elephants in the many gift shops in Sri Lanka. These little ornaments are vibrantly designed and painted to resemble elephants that take part in temple processions in the island. The elephant is an animal that is held in high esteem in Sri Lanka. The sacred tooth relic of Buddha is also carried around the streets of Kandy on the back of an elephant, during the Kandy Esala Perahara, the annual procession of Sri Dalada Maligawa.
You will find a delightful array of wooden ornaments at stores like 4 Seasons in Negombo, Odel in Colombo, Laksala and KK The Collection in Galle.
To witness the spectacular beauty of ancient Sri Lankan wood works, you must visit the Embekke Temple in the city of Kandy. The intricate carvings that adorn the pillars of Embekke Temple will truly take your very breath away. You will be able to visit this majestic temple with ease when traveling with Green Holiday Centre. Miniature replicas of the temple's iconic carvings can also be bought at many little shops that are located in city.