The iconic Polonnaruwa Vatadage is one of the most beautiful sites that you can visit when travelling in the Cultural Triangle of Sri Lanka. It is a place that aptly showcases the rich grandeur and glory of Sri Lanka's incredible past. You can easily visit this site as you travel in the island with Green Holiday Centre.
Polonnaruwa Vatadage is a stunning ruin that dates back to the period of Polonnaruwa Kingdom, which is the second ancient kingdom established in Sri Lanka. It is believed to have been built during the reign of King Parakramabahu I to house the sacred tooth relic of Buddha. Some believe that it was built by King Nissanka Malla to house the alms bowl that was used by Buddha.
Purpose Of The Vatadage
The vatadage is a structure that is unique to ancient Sri Lankan architecture. It is a protective structure built around a smaller stupa. There are two stone platforms in the Polonnaruwa Vatadage which are gorgeously decorated with intricate stone carvings. These flawless carvings are truly quite breathtaking to behold! They silently testify to the notable talent and skill of the ancient Sri Lankan stone carver.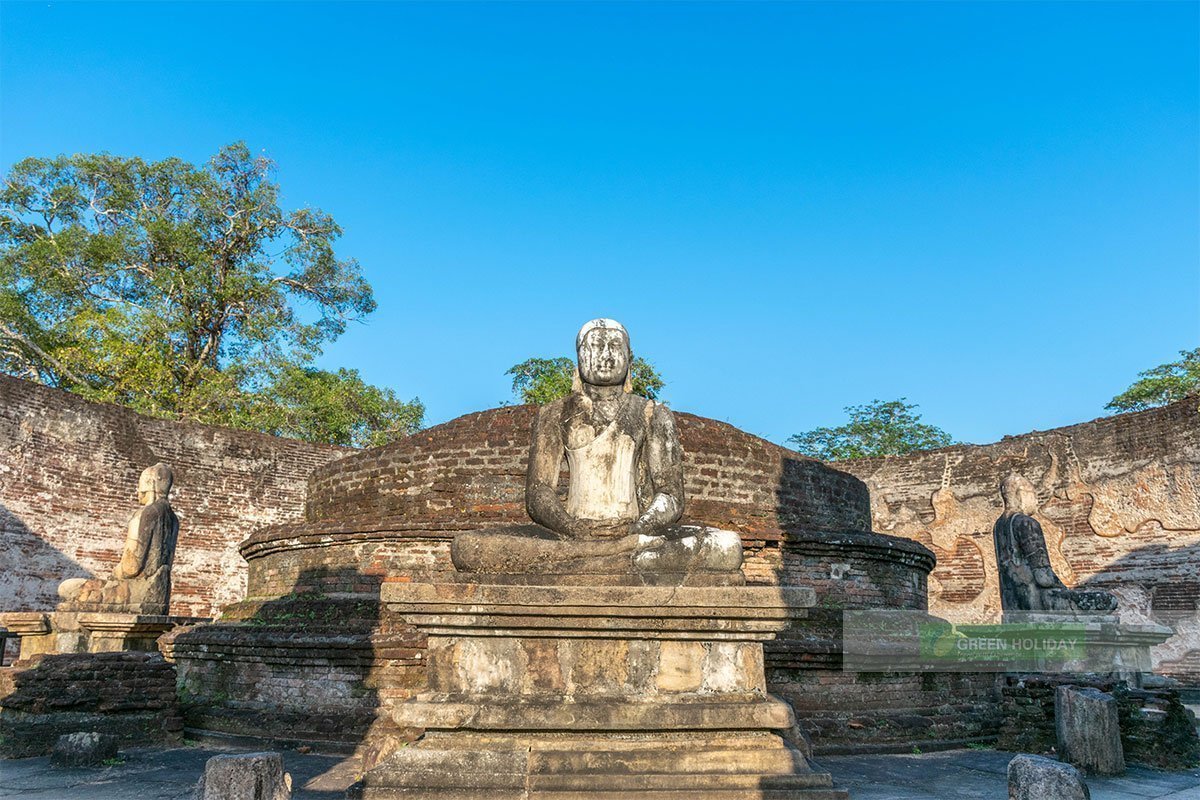 It is believed that at one point in time the Polonnaruwa Vatadage would have had a wooden roof. It has vanished with the winds of time. But the stone columns which are believed to have supported the roof still stand.
The sandakadapahana that adorns the foot of the stairways of the Polonanruwa Vatadage is truly quite remarkable! It is regarded as one of the best examples of these unique architectural features that were commonly incorporated in to buildings of the ancient times.
You will find the Polonanruwa Vatadage in the Dalada Maluva in the ancient city of Polonnaruwa. Be sure to carry your camera with you as you visit this site as the attractions here are truly quite breathtaking!