Negombo is a charming coastal city located in the Western Province of Sri Lanka. The city that lies sleeping upon golden shores, lulled by the ceaseless melodies of the sea, has been a prominent one, since time immemorial.
The name 'Negombo' is the Portuguese version of the Tamil name of the city, which is Neerkolombu. The Sinhala name of the city is 'Meegamuva' and an interesting legend about the way that this name was given to the city is recorded in 'Rajaveliya'.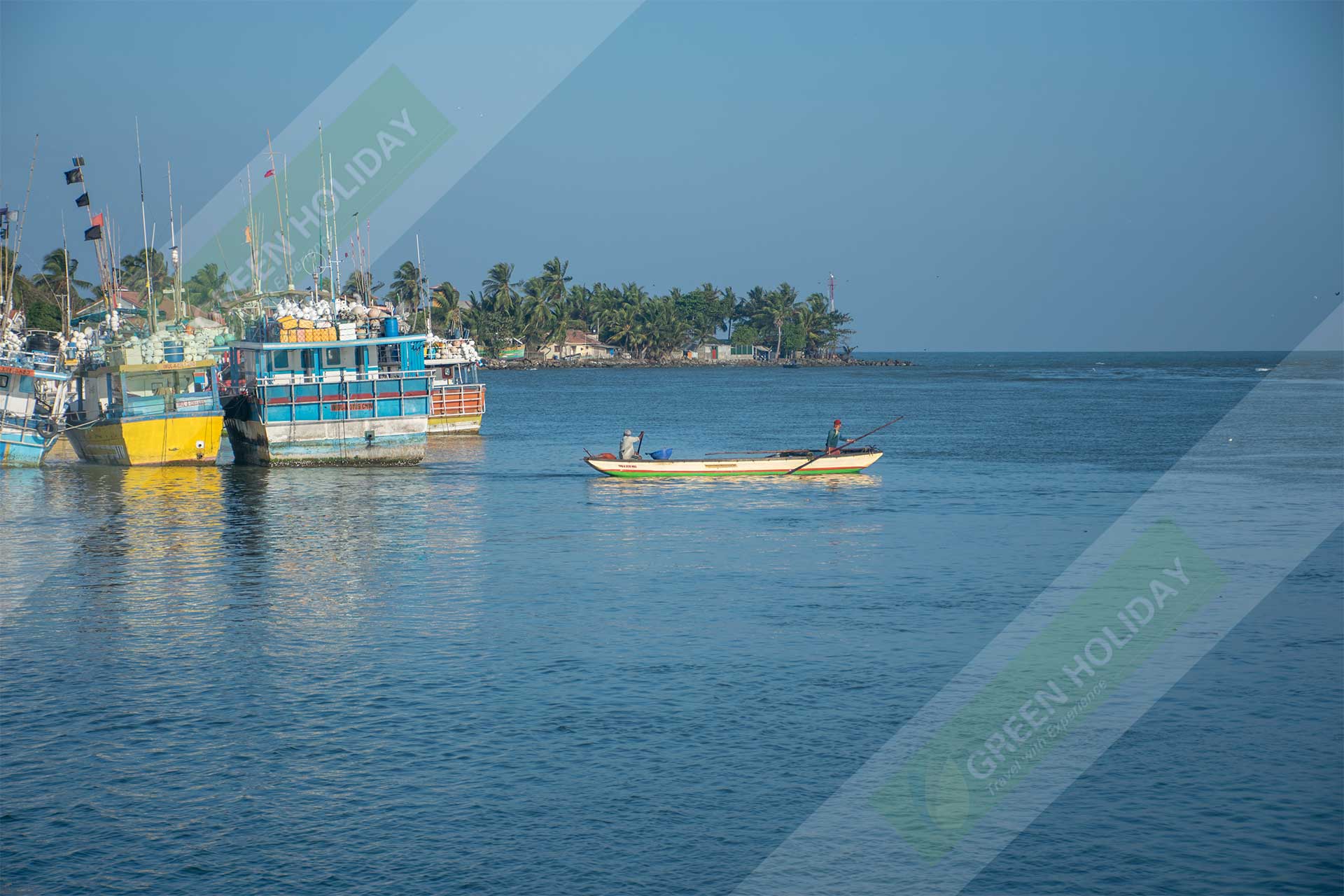 History of the name 'Meegamuva'
'Meegamuva' means 'village of the honeycomb'. Long, long ago the mighty armies of the great King Kavantissa found bee honey in most unlikely place while traveling in the region. The honey was stored in a canoe that was lying upon the shores. The armies brought this honey to Queen Viharamahadevi, who was at that time pregnant with Prince Dutugemunu. Since that ancient day, this glorious region has been known to the Sinhalese as 'Meegamuwa' (Mee-gomuwa).
Negombo's lagoon gave the city immense prominence throughout history as vessels of varying sizes were sheltered in it. The cinnamon in the city was widely acclaimed as world's best for many years too. This lured Portuguese invaders to the territories of Negombo during the colonial era. The first Moors arrived in Sri Lanka by landing in Negombo too. Even today, rich remnants of its colorful past can be seen lavishly scattered throughout its expansive territories. There are beautiful churches and quaint old buildings, standing tall, testifying to the glories of the past. The giant sailboats that rest upon the shores during the golden hours of the day act as symbols of Negombo's flourishing fishing culture.
The pristine golden shores of Negombo are lined with ultra luxury resorts, attracting large numbers of tourists to its territories. You can explore the city to your heart's content when you are traveling with Green Holiday Centre. There are many stylish beach restaurants as well as fancy boutique shops selling unique wares and mementoes. A trip to this sun-kissed city will indeed be truly unforgettable!