Beautiful Ruwanweliseya glistens like a symbol of purity at the heart of the ancient city of Anuradhapura. It was built by the revered King Dutugemunu, back in the 140 B.C. The proud monument has been an incredibly popular site of worship among the Buddhists throughout the millennia. Buddha's relics are enshrined in Ruwanweliseya. It is said that the relics were placed within the relic chamber by King Dutugemunu himself.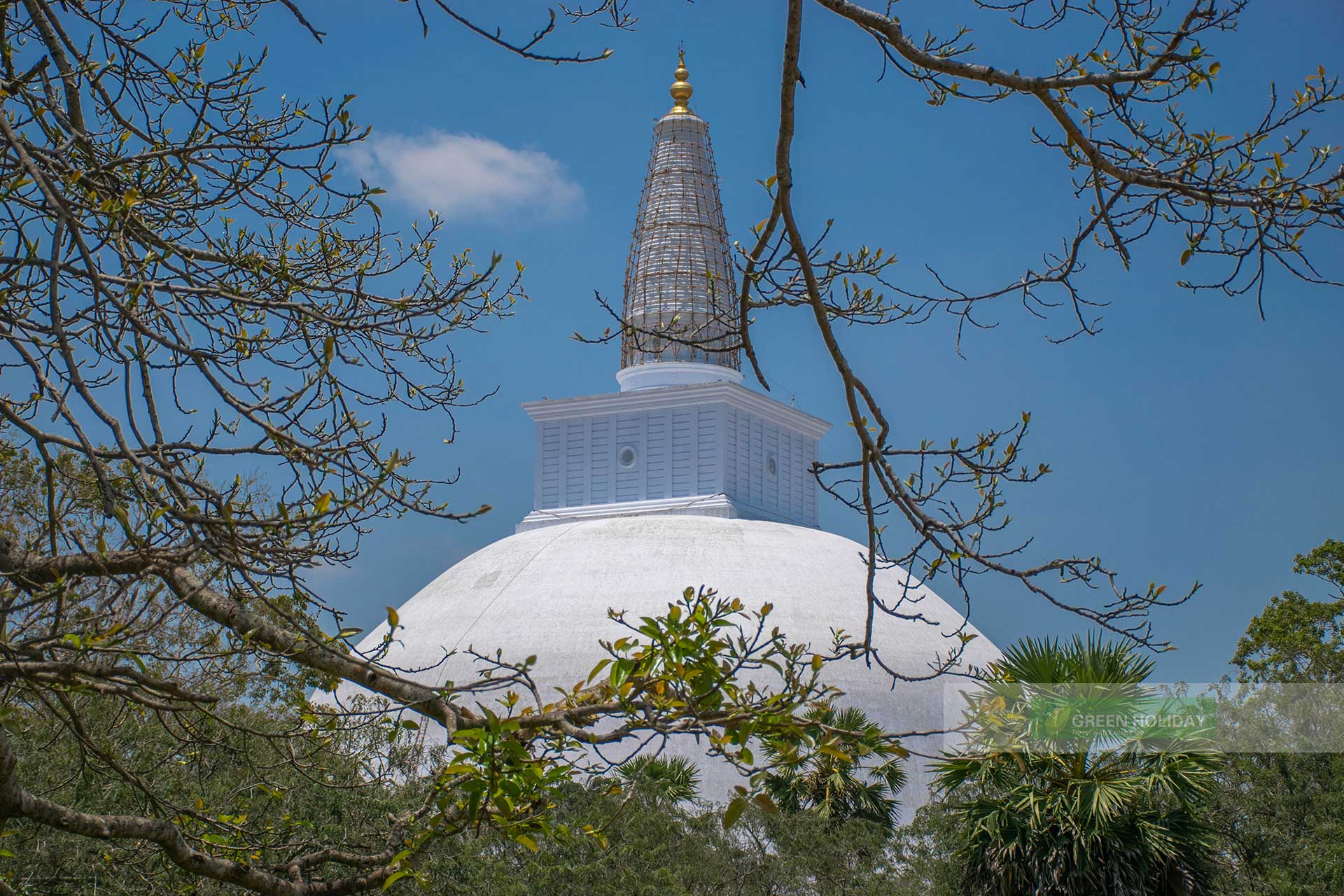 Ruwanweliseya is one of the Solosmasthana as well as the Atamasthana which are venerated sites among the Buddhists in the country. Many Buddhists in the country regularly visit these sacred destinations to pay homage to different stupas and monuments. Some embark on pilgrimages every year too. Most of these pilgrimage sites are located in the cities of Anuradhapura and Polonnaruwa.
The golden glory of Sri Lanka's ancient past is well displayed in this magnificent stupa, which is one of the tallest ancient monuments in the world.  The stupa has a height of 103 meters and a circumference of 290 meters. It presides over the region majestically and is visible even from a great distance.  One begins to wonder how such an incredible monument was built during times past when none of the modern conveniences and technological advancements prevailed. But it was built somehow, and it was built to last. And today, after the winds and storms of many moons it still continues to glisten gloriously, filling the hearts of devotees with adoration and pride.
The original stupa was renovated throughout the centuries by many different kings. You will be able to visit this iconic site with great ease when you are travelling with Green Holiday Centre. It certainly is a sight that is well worth beholding. The sheer size and beauty of this majestic stupa will take your very breath away!