Kuttam Pokuna is an enchanting architectural marvel that wonderfully portrays the grandiosity of ancient Sri Lanka. The twin pool which is located in the city of Anuradhapura has been constructed using highly advanced hydrological engineering techniques. It is indeed a stunning masterpiece that baffles the sophisticated man of modern day.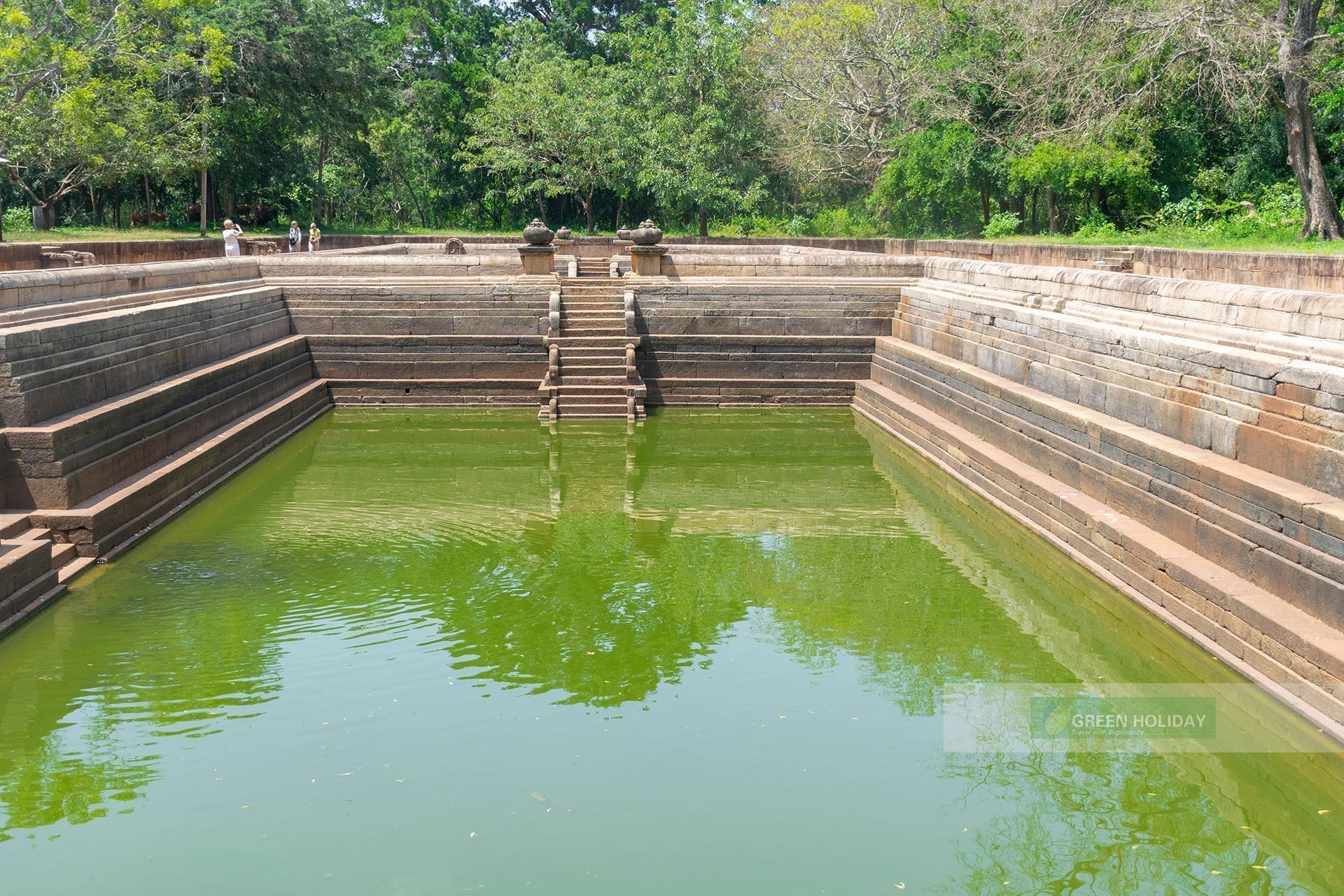 Location
The twin ponds are, as the name suggests, two granite ponds or pools which are located in the Abayagiri complex which was used by monks of the olden day. The monks who resided in the monastery bathed in these ornately decorated ponds. There are embankments by the sides which would have made it easier for the monks to bathe in the ponds using pots. Not many constructions that were built to last during the golden era of Sri Lanka were left untouched by the hands of the veteran stone carvers. In the Kuttam Pokuna too, you will find beautiful carvings, adorning the flights of steps that lead to the shimmering waters. During the extensive restorative work that was carried out on site, exquisite figures of a conch, small fish as well as a dancing woman were uncovered.
About Kuttam Pokuna
Water flowed to the ponds through underground ducts back in the day when the ponds were used by the monks. It is quite interesting to note that mechanisms were in place to filter the water before it flowed in to the pond. The same hydraulic system was used to remove water from the ponds too. Ruins of a wall that was encircling the area have also been discovered.
The two ponds that enchant all visitors to this day are of incredible beauty. The larger pool has a length of 132 feet, a width of 51 feet and a depth of 18 feet. The smaller pool has a length of 91 feet, a width of 51 feet and a depth of 14 feet.
When you are travelling in the iconic ancient capital of Sri Lanka, be sure to pay this majestic site a visit. If you travel in the island with Green Holiday Centre it will be quite easy for you to enjoy exploratory tours in this mesmerizing paradise island!